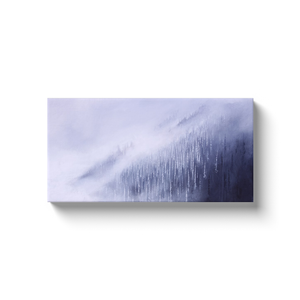 Shanoons Trees
Shanoons Trees

Painted in 2017. Canvas print of the acrylic painting I did as a commission for a Woman named Shannoon, She commissioned it for her daughter. A frosty scene here, it's like the trees have hoar frost growing out of them, I love seeing this type of cold in the winter.
Such a quiet effect, lovely colour and such a presence for your home or office.
Winter, such a powerful place.
Beautiful printed Canvas availible in a few different sizes.
These are made to order and will be shipped to your address. Shipping charges are included in the cost. Printed on high quality, artist grade stock and folded around a lightweight frame to give them a gorgeous, gallery ready appearance. With acid free ink that will last without fading or chipping, Features a scratch-resistant UV coating. Wipes clean easily with a damp cloth or to remove dust, vacuum gently using a soft brush attachment.

Beautiful stretched Canvas


---